TOOLS TO TAKE ON THE MEDIA-FILLED WORLD
A Comprehensive Substance Abuse Prevention Program For High Schools
What is Media World?
The Media World program is an all-encompassing approach to media literacy education for a high school audience. Through classroom-based lessons, students learn everything from the thought-manipulation tactics used by advertisers to the ways marketing is–and isn't– regulated. Media World gives students the skills they need to think critically about pro-substance use media messages. The program includes factual information and links to media examples about tobacco and alcohol products, steroids, marijuana, prescription drugs (e.g., opioids), and even highly caffeinated beverages.
Each lesson is designed to improve students' ability to think critically about media messages. Rather than simple memorization, students discover media messages and tactics through their own analysis.
This program is easily adaptable to the needs and abilities of each class. Dozens of optional activities can extend the life of Media World, and the provided background reading for teachers can help answer any tricky questions students may have.
Structure:
Designed for high school students

12 main lessons, with many optional supplements

Approximately 50-60 minutes/lesson
Includes:
Multimedia class presentation

Printable Workbooks for Students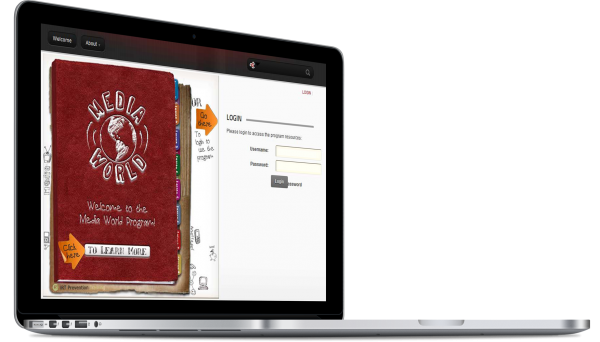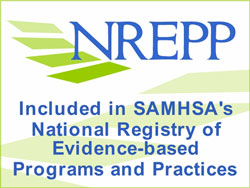 What makes the Media World program unique?
Evidence-Based: Media World has been rigorously tested, and is based on more than a decade of research. Prevention specialists, teachers, artists, and students all contributed to making Media World an effective program for high school-aged youth.
Scope: Media World's scope is ambitious, providing a more comprehensive picture of substance use prevention. As well as tobacco and alcohol, the program covers steroids, marijuana, prescription drugs, and even highly caffeinated beverages. Students will be equipped to make healthy decisions regarding a broad array of dangerous substances.
Fun, Interactive Learning: Media World avoids ineffective lectures on substance abuse. Instead, students take part in a responsive, multimedia conversation about the advertising techniques for alcohol, tobacco, and other dangerous substances. Popular and relevant media examples keep each lesson engaging.
Lessons Based on a Conceptual Model: Media World is based upon a conceptual model of how media messages are processed and has the goal of changing how students are able to think about and respond to media messages.
Follows Standard Course of Study: The program and lesson objectives are integrated with curriculum objectives in language arts, information skills, and healthful living.
Curriculum is Adaptable: The curriculum is adaptable to a variety of classroom settings, teaching styles, and student skill levels and also to a variety of learning environments including schools, afterschool programs, and community settings.
Significant and/or Promising Prevention Findings: Media literacy education programs like Media World have been shown to reduce students intentions to use alcohol and tobacco, as well as reducing positive expectancies about those substances. After taking these programs, students held more accurate beliefs about substance use.